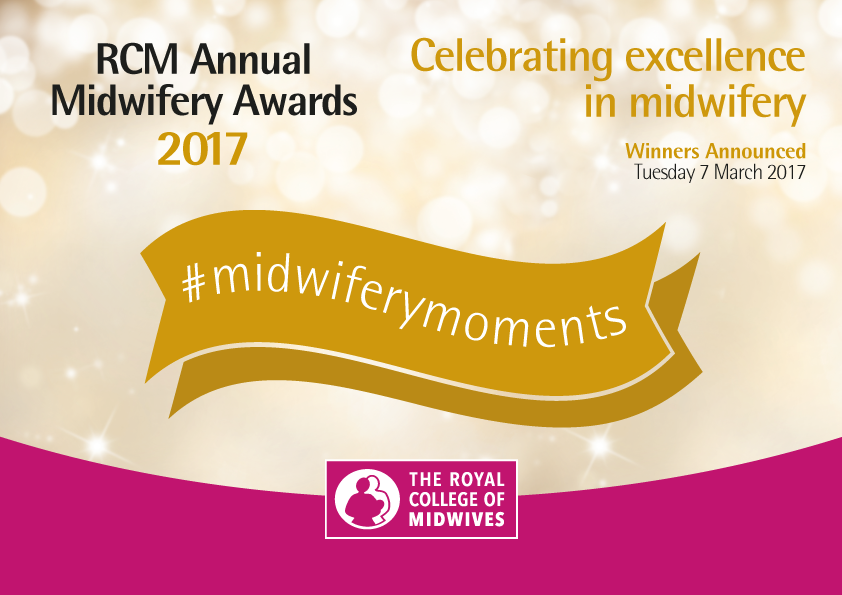 Share your #midwiferymoments
Join us in sharing your RCM Annual Midwifery Awards #midwiferymoments on social media today
This year's social campaign aims to raise awareness of the profession as a whole by encouraging our incredible midwives, student midwives and midwifery support workers to interact and share their experiences using the hashtag #midwiferymoments.
1. Choose your banner
2. Download/print your banner
3. Write your #midwiferymoment
4. Take a selfie or group photo with the banner
5. Tweet and share your picture on social media using #midwiferymoments and #rcmawards
6. Follow @MidwivesRCM on Twitter to see others' moments and keep up to date with RCM Annual Conference and RCM Annual Midwifery Awards events
Choose your banner and share your story
Click on the links below to choose your banner and share your story
Ask me about my RCM Awards #midwiferymoments
Download your #midwiferymoment Twibbon
Click on the link below to select your Twibbon and update your Twitter and Facebook profiles.
Download a header image for your Twitter profile
Update your Twitter profile with our RCM Awards #midwiferymoments header
Latest #midwiferymoments tweets