Sponsors
Sponsorship opportunities
The RCM Awards are a unique opportunity to help promote and celebrate excellence in midwifery, highlighting outstanding achievements, groundbreaking research and innovative projects from midwives across the UK.
Award sponsors will have an opportunity to support the event and gain direct exposure to the most celebrated midwives in the UK. In addition to this, you will also feature in a ten month*, multi-platform promotion campaign targeting all 40,000 members of the RCM.
This will help to:
Raise the profile and awareness of your brand
Reach and engage with highly targeted and relevant audiences
Create an association with the excellence, credibility and quality that the RCM stands for
For more information and sponsorship opportunities for RCM Awards please contact a member of our team.
Sponsorship enquiries:
Charlotte Briffa
E: charlotte.briffa@redactive.co.uk
T: 020 7880 8543
RCM Alliance Partners:
Launched in 2004, the Royal College of Midwives Alliance Programme is an innovative venture formed to promote and enhance the work of the College in its commitment to midwifery professionals. The Alliance aims to actively support midwifery and promote the interests of the RCM, midwives and mothers.
Click here for more information
---
Emma's Diary is the UK's favourite parenting club for expectant and new mums and has been providing trusted information and support, for over 27 years.
Emma's Diary delivers a multi-media service including the Diary – by fictional mum-to-be Emma – given to 840,000 pregnant women annually during the early stages of pregnancy, and the Labour & Birth Guide given to over 650,000 pregnant women at from 34 weeks pregnancy, via their GP surgery. We have a vibrant website and social media channels, plus a useful App to help women during pregnancy and motherhood all of which are fully BFI compliant.
To request free copies of our Pregnancy and Labour & Birth guides for you, or the women in your care, please contact Emma's Diary at:
E:  emma@emmasdiary.co.uk
W: www.emmasdiary.co.uk  
We are delighted to work with the RCM – as an Alliance partner – and to support the RCM Annual Conference.
---
JOHNSON'S®, an Alliance Partner with the RCM since 2004 is proud to work with the RCM, supporting midwives in their work to care for mothers and newborn babies. JOHNSON'S® is committed to advancing evidence-based best practices for infant skin care and over recent years has helped to advance 90% of all publications on baby's skin care globally. JOHNSON'S® partnership with the RCM is highly valued and we are pleased to be able to sponsor the RCM Annual Awards to continue to support the hard work and dedication of midwives.
For more information, please contact the JOHNSON'S® healthcare professional team:
E: crc@its.jnj.com
W: johnsonsbaby.co.uk/healthcare-professionals
---
Kellogg's is proud to support the RCM as an alliance partner, highlighting the challenge of fibre deficiency during pregnancy. Around 40% of pregnant women experience constipation, and increasing intake of wheat bran fibre is one of the simplest and most effective natural ways to help. Kellogg's All-Bran® has provided a significant source of wheat bran in UK diets since the 1920's.
Kellogg's All-Bran is proud to be sponsoring the Midwifery Service of the Year Award, recognising and rewarding the outstanding care that UK midwives maternity support workers provide in partnership with women and the wider maternity team.
For more information, please contact Kellogg's All-Bran:
W: www.kelloggsnutrition.com
E: nutrition.research@kellogg.com
---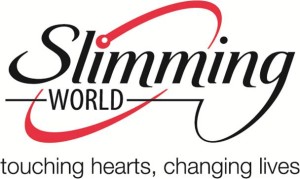 Slimming World recognises the importance of healthy lifestyles and weight management to the health of expectant mums and their children. Established in 1969, Slimming World has been supporting women and their families to adopt healthier eating and activity habits for over 49 years and now holds over 18,000 weekly groups across the UK and Ireland.
We are delighted to be sponsoring the Partnership Working Award and as an RCM Alliance Partner we continue to work to ensure pregnant women are supported in making healthy lifestyle changes during and after pregnancy, and that midwives continue to be supported in the outstanding work they do.
For more information, please contact Carolyn Pallister
T: 0344 892 0400
E: carolyn.pallister@slimmingworld.co.uk
W: www.slimmingworld.co.uk/health
---
Vitabiotics Pregnacare® is the UK's No.1 pregnancy supplement brand, providing special nutritional care for throughout pregnancy and breast-feeding. The range includes Pregnacare Conception, specially formulated for women who are trying for a baby, Pregnacare Original, Liquid, Plus & Max for throughout pregnancy and Pregnacare Breast-feeding & New Mum for postnatal health.
Vitabiotics is the first and only vitamin company to twice receive the Queen's Award for Innovation!
Pregnacare is proud to have been an RCM Alliance partner since 2009, and to support the RCM Awards.
For more information, please contact:
W: www.pregnacare.com
E: pregnacare@vitabiotics.com
---
SPONSORS
WaterWipes are the World's purest baby wipes made with just 99.9% water and a drop of Grapefruit Seed Extract. WaterWipes have been specifically developed to be as mild and pure as cotton wool and water, while offering the convenience of a wipe. They are also accredited by Allergy UK.
WaterWipes provide safe cleansing for the most delicate new-born skin and can be used on babies from birth. They are so gentle they can also be used on premature babies.
WaterWipes is delighted to be sponsoring the Team of the Year award, recognising safety, partnership and leadership through excellent inter-professional team working.
For more information and samples please visit: www.waterwipes.co.uk
Contact: hcp@waterwipes.com
---
The NMC is the independent regulator for nurses, midwives and nursing associates and holds a register of all 690,000.
Better and safer care for people is at the heart of what the NMC does, supporting the healthcare professionals on the register to deliver the highest standards of care.
The NMC makes sure nurses, midwives and nursing associates have the skills they need to care for people safely, with integrity, expertise, respect and compassion, from the moment they step into their first job.
They encourage openness and learning among healthcare professions to improve care and keep the public safe. On the occasions when something goes wrong and people are at risk, the NMC can step in to investigate and take action, giving patients and families a voice as we do so.
For more information, please contact:
W: www.nmc.org.uk
T: 020 7333 9333
---
Thompsons is proud to provide Royal College of Midwives (RCM) members with a free and comprehensive package of expert legal services and advice. From personal injury claims and employment right matters, to legal protection for members' families in accidents away from work, on the road or on holiday, we work hard to protect your interests both in and outside of work. What's more, RCM members and their family are guaranteed to receive 100% of any compensation secured, with no deductions for legal fees. Get in touch with our experts today.
For more information, please contact:
W: www.thompsonstradeunion.law/trade-unions/rcm
T: 0808 100 7776
Twitter: @ThompsonsLaw